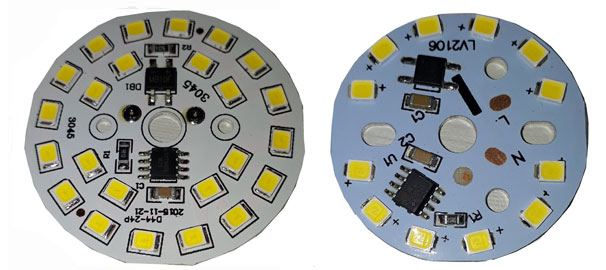 LED with driving circuit built on the same PCB is considered as Driver-on-Board (DOB) LED module. Our product is to equip with such technology to provide a very compact sized and low cost module. The major advantages our product are firstly to reduce the overall system cost by at least 25% as compared with conventional LED module with external power supply. This is achieved by our integrated technologies including special circuit design, in-depth understanding on thermal substrate and LED population technique. Secondly, with DOB as a core component, this product is very light weighted and slim because of absence of external power supply. This is also enables lower cost in packing and transportation and simplify installation procedure.
Feature
• High power factor
• High CRI
• Constant current design
• Dimmable with most triac style LED dimmer controls.
• On board surge protection.